Top Ten Tuesday is hosted by The Broke and the Bookish 
I decided that I'm going to give Top Ten Tuesday a try here on FabledHaven- the topic for this week is Ten Books I Will Probably Never Read, which was really interesting for me to think about. Just a note: my naming a book here doesn't necessarily mean that I think the book would be bad- it may just be that I really can't see myself ever reading the book. 
1. No One Else Can Have You by Kathleen Hale
Small towns are nothing if not friendly. Friendship, Wisconsin (population:689 688) is no different. Around here, everyone wears a smile. And no one ever locks their doors. Until, that is, high school sweetheart Ruth Fried is found murdered. Strung up like a scarecrow in the middle of a cornfield.
Unfortunately, Friendship's police are more adept at looking for lost pets than catching killers. So Ruth's best friend, Kippy Bushman, armed with only her tenacious Midwestern spirit and Ruth's secret diary (which Ruth's mother had asked her to read in order to redact any, you know, sex parts), sets out to find the murderer. But in a quiet town like Friendship—where no one is a suspect—anyone could be the killer. 
While the premise of this book sounds interesting enough, I've read a lot of bad reviews that turn me off from reading it. Along with the stalking incident, that really makes me doubt that I'll ever get around to reading this. 
2. Shiver by Maggie Stiefvater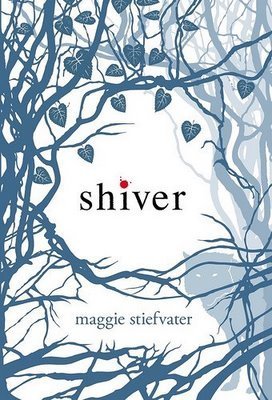 For years, Grace has watched the wolves in the woods behind her house. One yellow-eyed wolf—her wolf—is a chilling presence she can't seem to live without.
Meanwhile, Sam has lived two lives: In winter, the frozen woods, the protection of the pack, and the silent company of a fearless girl. In summer, a few precious months of being human… until the cold makes him shift back again.
Now, Grace meets a yellow-eyed boy whose familiarity takes her breath away. It's her wolf. It has to be. But as winter nears, Sam must fight to stay human—or risk losing himself, and Grace, forever.
While I absolutely fell in love with The Raven Cycle series, which was written by the same author, I really can't see myself ever picking this up. 
3. Obsidian by Jennifer L. Armentrout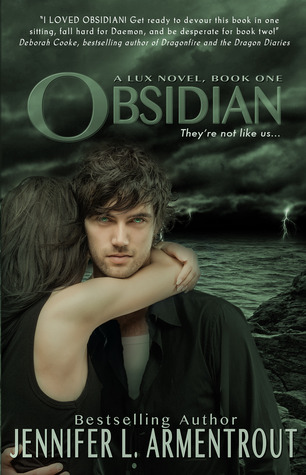 Starting over sucks.
When we moved to West Virginia right before my senior year, I'd pretty much resigned myself to thick accents, dodgy internet access, and a whole lot of boring… until I spotted my hot neighbor, with his looming height and eerie green eyes. Things were looking up.
And then he opened his mouth.
Daemon is infuriating. Arrogant. Stab-worthy. We do not get along. At all. But when a stranger attacks me and Daemon literally freezes time with a wave of his hand, well, something… unexpected happens.
The hot alien living next door marks me.
You heard me. Alien. Turns out Daemon and his sister have a galaxy of enemies wanting to steal their abilities, and Daemon's touch has me lit up like the Vegas Strip. The only way I'm getting out of this alive is by sticking close to Daemon until my alien mojo fades.
If I don't kill him first, that is.
I've never really been interested in paranormal romance, which is why I don't think I'll ever read Obsidian– don't get me wrong, though, I've definitely heard a lot of great things about it. It's just that paranormal romance has never been my forte. 
4. Miss Peregrine's Home for Peculiar Children by Ransom Riggs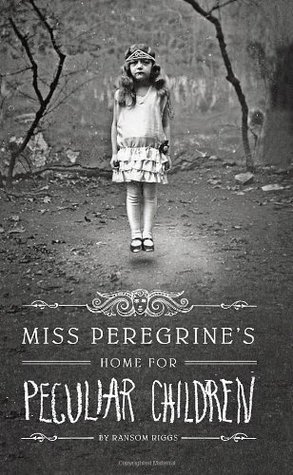 A mysterious island. An abandoned orphanage. A strange collection of curious photographs.
A horrific family tragedy sets sixteen-year-old Jacob journeying to a remote island off the coast of Wales, where he discovers the crumbling ruins of Miss Peregrine's Home for Peculiar Children. As Jacob explores its abandoned bedrooms and hallways, it becomes clear that the children were more than just peculiar. They may have been dangerous. They may have been quarantined on a deserted island for good reason. And somehow—impossible though it seems—they may still be alive.
A spine-tingling fantasy illustrated with haunting vintage photography.
Can't really see myself reading this, either. 
5. Bloodlines by Richelle Mead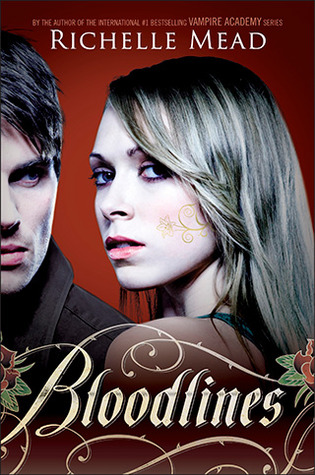 I wasn't free of my past, not yet.
Sydney's blood is special. That's because she's an alchemist – one of a group of humans who dabble in magic and serve to bridge the worlds of humans and vampires. They protect vampire secrets – and human lives. But the last encounter Sydney had with vampires got her in deep trouble with the other alchemists. And now with her allegiences in question, her future is on the line.
When Sydney is torn from her bed in the middle of the night, at first she thinks she's still being punished for her complicated alliance with dhampir Rose Hathaway. But what unfolds is far worse. Jill Dragomir – the sister of Moroi Queen Lissa Dragomir – is in mortal danger, and the Moroi must send her into hiding. To avoid a civil war, Sydney is called upon to act as Jill's guardian and protector, posing as her roommate in the unlikeliest of places: a human boarding school in Palm Springs, California. The last thing Sydney wants is to be accused of sympathizing with vampires. And now she has to live with one.
The Moroi court believe Jill and Sydney will be safe at Amberwood Prep, but threats, distractions, and forbidden romance lurk both outside – and within – the school grounds. Now that they're in hiding, the drama is only just beginning.
Richelle Mead is a great author, and I have no doubt that she's written Bloodlines to be fantastic, but I don't think I'll ever be able to read it- I'll miss the characters from Vampire Academy, as well as Rose's narration, way too much.
6. End Times by Anna Schumacher
Carbon County, Wyoming is like a current running through Daphne's heart.
When life gets too tough to bear in Detroit, Daphne flees to her Uncle Floyd's home, where she believes she'll find solace in the silent hills of her childhood summers. But Daphne's Greyhound bus pulls over in downtown Carbon County and it's not silence that welcomes her. It's the sound of trumpets.
Daphne's desire to start again in simple country comfort is instantly dashed as the townsfolk declare that the End Times are here. And incredible occurrences soon support their belief. Daphne does all she can to keep her head down and ignore the signs. She works a job at the local oil rig, helps around the house, hangs out with her pregnant cousin Janie and gets to know Owen, a mysterious motocross racer and fellow roustabout at the rig. But soon a startling discovery shatters her resolve and calls into question all her doubts and fears.
               
Daphne landed in Carbon County for a reason. She only has to read the signs—and believe.
I've read a lot more critical reviews of this book than positive ones, so I don't think I'll be reading this one.
7. Reached by Ally Condie 
After leaving Society to desperately seek The Rising, and each other, Cassia and Ky have found what they were looking for, but at the cost of losing each other yet again. Cassia is assigned undercover in Central city, Ky outside the borders, an airship pilot with Indie. Xander is a medic, with a secret. All too soon, everything shifts again.
I never really enjoyed the Matched trilogy in the first place, and, along with the fact that this book received pretty bad reviews, I've just lost interest in reading this book.
Besides these books, I can't really think of any other books that I really don't think I'll ever read. Feel free to comment on one of the books that I chose for this list if you think that it's a worthwhile read!