The Bout of Books read-a-thon is organized by Amanda @ On a Book Bender and Kelly @ Reading the Paranormal. It is a week long read-a-thon that begins 12:01am Monday, August 17th and runs through Sunday, August 23th in whatever time zone you are in. Bout of Books is low-pressure. There are challenges, giveaways, and a grand prize, but all of these are completely optional. For all Bout of Books 14 information and updates, be sure to visit the Bout of Books blog. – From the Bout of Books team
Before I say anything else, I just want to say that I'm really, really sorry for the amount of time I've been absent on this blog. My life has just been extremely hectic, specifically concerning academics, and this blog just had to take a seat on the backburner for a little while. I'll definitely be sure to remain active on this blog from now on though, and I promise to make sure that a post goes up at least every Tuesday.
That being said, I'm really excited to be participating in Bout of Books 14.0! Back in May 2014, I participated in Bout of Books 10.0, and I definitely enjoyed it. This post is just going to be my TBR for the read-a-thon.
P.S. I Still Love You by Jenny Han (To All the Boys I've Loved Before #2)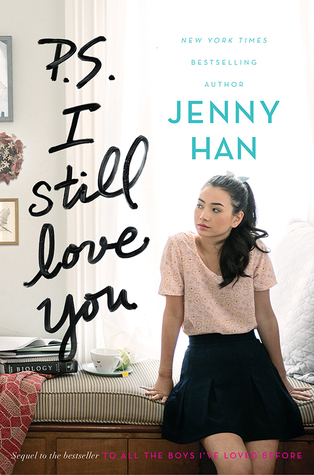 Lara Jean didn't expect to really fall for Peter.
She and Peter were just pretending. Except suddenly they weren't. Now Lara Jean is more confused than ever.
When another boy from her past returns to her life, Lara Jean's feelings for him return too. Can a girl be in love with two boys at once?
In this charming and heartfelt sequel to the New York Times bestseller To All the Boys I've Loved Before, we see first love through the eyes of the unforgettable Lara Jean. Love is never easy, but maybe that's part of what makes it so amazing.
I've been wanting to read P.S. I Still Love You for a while now, especially since I enjoyed To All the Boys I've Loved Before. I'm hoping that it'll be a really cute and light read, which is exactly what I need for this Read-a-Thon, seeing that I'm back in school.
End of Days by Susan Ee (Penryn & the End of Days #3)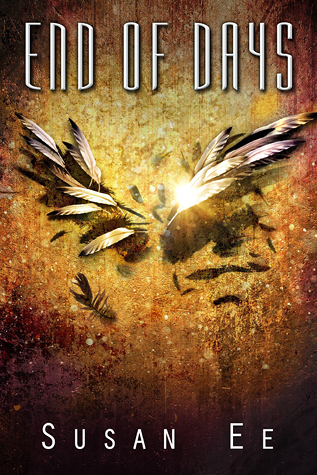 After a daring escape from the angels, Penryn and Raffe are on the run. They're both desperate to find a doctor who can reverse the twisted changes inflicted by the angels on Raffe and Penryn's sister. As they set off in search of answers, a startling revelation about Raffe's past unleashes dark forces that threaten them all.
When the angels release an apocalyptic nightmare onto humans, both sides are set on a path toward war. As unlikely alliances form and strategies shift, who will emerge victorious? Forced to pick sides in the fight for control of the earthly realm, Raffe and Penryn must choose: Their own kind, or each other?
While this series definitely does not fall under the "cute and light" category, it's definitely been one of my favorites- the first two books were some of my favorite fantasy reads of 2014. I've been wanting to read End of Days, the last book, for a while now, and this Read-a-Thon seems like the perfect time to finally read it.
The Young Elites by Marie Lu (The Young Elites #1)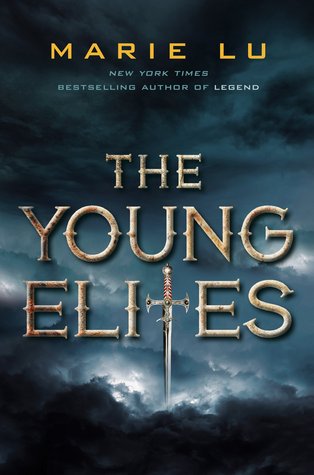 I am tired of being used, hurt, and cast aside.
Adelina Amouteru is a survivor of the blood fever. A decade ago, the deadly illness swept through her nation. Most of the infected perished, while many of the children who survived were left with strange markings. Adelina's black hair turned silver, her lashes went pale, and now she has only a jagged scar where her left eye once was. Her cruel father believes she is a malfetto, an abomination, ruining their family's good name and standing in the way of their fortune. But some of the fever's survivors are rumored to possess more than just scars—they are believed to have mysterious and powerful gifts, and though their identities remain secret, they have come to be called the Young Elites.
Teren Santoro works for the king. As Leader of the Inquisition Axis, it is his job to seek out the Young Elites, to destroy them before they destroy the nation. He believes the Young Elites to be dangerous and vengeful, but it's Teren who may possess the darkest secret of all.
Enzo Valenciano is a member of the Dagger Society. This secret sect of Young Elites seeks out others like them before the Inquisition Axis can. But when the Daggers find Adelina, they discover someone with powers like they've never seen.
Adelina wants to believe Enzo is on her side, and that Teren is the true enemy. But the lives of these three will collide in unexpected ways, as each fights a very different and personal battle. But of one thing they are all certain: Adelina has abilities that shouldn't belong in this world. A vengeful blackness in her heart. And a desire to destroy all who dare to cross her.
It is my turn to use. My turn to hurt.
This book isn't very high on my priority list only because I'm not sure if I'll have the time to get to it- however, I've been wanting to read this book for the longest time, and really hope I'll be able to read it during this Read-a-Thon. 
My TBR isn't particularly long- it's only 3 books, but I wanted to keep the list manageable. I plan to post daily updates on my progress. If you plan to take part in Bout of Books 14.0, I hope you enjoy the books you read and have a good time!